Ira Kaufman's 10 Takeaways From Bucs-Titans
November 12th, 2023
BY IRA KAUFMAN
You either succumb to pressure or you embrace the challenge.
On Sunday, the Bucs gave pressure a big old bear hug en route to a 20-6 victory against punchless Tennessee. What pressure? Glad you asked.
Had the Titans prevailed, the Bucs would have been heading to California trying to avoid their first 6-game losing streak since the 2-14 debacle of 2014.
That's pressure.
A defense that was ravaged by C.J. Stroud at Houston needed to rebound in a big way against another rookie quarterback, especially since Todd Bowles called on his unit to display professional pride.
That's pressure.
And speaking of pressure, that's what spelled the difference against Will Levis, who rarely had an opportunity to feel comfortable in the pocket. Bowles dialed up an ultra-aggressive blitzing scheme that shook, rattled and rolled Levis into a QB rating of 53.3.
Couple that with a swarming defense that never allowed Derrick Henry to find a rhythm and you have the makings of an impressive win.
Mike Evans and Baker Mayfield got the job done on offense as the Bucs improved to 4-5 with their first home win in almost two months. Tampa Bay was dominant in terms of big plays with 10 snaps that gained at least 15 yards, compared to only two for the visitors.
The mood in the post-game locker room was predictable — lots of smiles, laughs and a sense of relief. This was the kind of all-around effort Bowles envisioned when he took the job as head coach.
And while the 2023 Titans shouldn't be confused with the 49ers, this was a victory that restored confidence between players and the coaching staff. The Titans, 0-5 on the road, are feeling the pressure now and Buc fans feel their pain.
Here's how Tampa Bay stopped the bleeding long enough to creep within a half-game of the lead in the NFC South:
* Devin White was dynamic from start to finish and Levis has the bruises to prove it. A sack and two QB hits don't tell the full story about the disruption White caused. He was an active force on the blitz and by the end of the game, Levis kept looking for No. 45.
* Evans more than made up for a couple of drops, finishing with six catches for 143 yards and a touchdown. He seemed to be open the entire afternoon and Mayfield was smart enough to target him 10 times. Evans is on pace for 1,394 yards, which would be the second-highest total of his stellar career.
* Bowles was masterful in confusing Levis with disguised coverages and a variety of blitzes. That's how you end up with 13 QB hits and 10 tackles for loss.
* Calijah Kancey is just starting his pro career, but he's already shown enough to excite Buc Nation about his future at defensive tackle. The first-round pick was credited with two tackles for loss and two QB hits, knifing in from the interior to blow up plays. When I mentioned Kancey's name to Devin White after the game, he couldn't say enough about the ultra-quick No. 94.
"I feel like I'm definitely getting in my groove," Kancey said.
* Mayfield shook off an ill-advised pick in the opening quarter and made smart decisions the rest of the way. For the season, he has thrown 14 TD passes and only five interceptions. Bowles couldn't have asked for much more through nine games.
* Rachaad White continues to shine as a target out of the backfield. Dave Canales ordered up a screen and White responded by taking it 43 yards to the end zone for a 7-3 lead the Bucs would not relinquish. He hasn't allowed his season-long struggles in the run game (3.3 average) to affect his ability to help this offense.
* Mayfield, Chris Godwin and Canales still have some work to do. Godwin has reached the end zone only once this year and that's a travesty for a player of his caliber.
* Lots of empty seats. No surprise there, but the crowd that showed up was exceedingly loud. Evans said he was appreciative of the die-hards.
* Chase McLaughlin … impressive.
* How big was Sunday's triumph? The Buc schedule softens quite a bit after San Francisco. Even if Tampa Bay falls to 4-6, a winning record shouldn't be considered a longshot. And nine wins just might be good enough for a third consecutive division crown.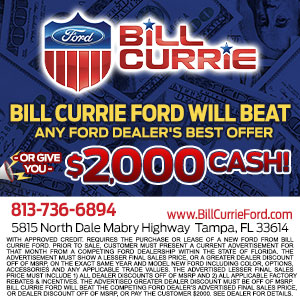 Ira Kaufman Addresses Team Glazer Perspective On 4-Game Losing Streak, Dissects Two Odd Todd Bowles Comments, Talks Cade Otton, Winning Versus Tanking, And Much More