Falcons & Saints Lose; Bucs In NFC South Driver's Seat
November 12th, 2023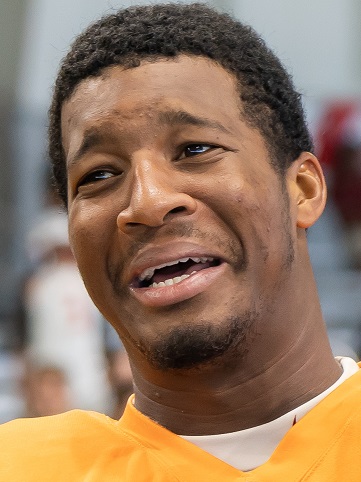 What a day to be alive!
Sorry, Joe isn't in the let's-lose-intentionally crowd.
Bring on the Bucs' third consecutive NFC South title!
Not only did Tampa Bay thump the Titans 20-6 at The Licht House to up their record to 4-5, the slimy Saints (5-5) lost to the Vikings while losing their starting quarterback, Derek Carr. (Jameis Winston threw two interceptions in a failed Saints comeback attempt.)
In Arizona, the Falcons choked away a fourth-quarter lead to the revived Cardinals, who got back quarterback Kyler Murray for the first time following his 2022 knee injury.
Atlanta (4-6) also lost its starting quarterback, Taylor Heinicke, to a hamstring injury in the second half. Heinicke replaced former starter Desmond Ridder earlier this month.
Remember, the Bucs currently own the tiebreaker edge with the Saints after beating them soundly in Week 4.