Ira Kaufman's 10 Takeaways From 49ers-Bucs
November 19th, 2023
BY IRA KAUFMAN
Let's not overthink this. The other team's better.
The Bucs were hoping the 49ers would self-destruct a bit Sunday, resulting in a huge upset. Instead, San Francisco won the turnover battle 2-0 en route to a 27-14 triumph that turned a little dicey toward the end.
Tampa Bay never quit after a disastrous third quarter that saw San Francisco march for TD drives of 98 and 79 yards to go up by 20 points. In the end, despite some fight by the visitors, the superior roster prevailed.
No surprise there, just like it was no surprise when the Bucs lined up against Philadelphia on a Monday night at home and came up short. And just like the Lions were too strong for Tampa Bay five weeks ago.
he Bucs weren't playing the Titans or the Bears on Sunday — and it showed. They are who we thought they are, a pedestrian team in a division where pedestrian just might be good enough for another division title.
Although they made it interesting at the end, the Bucs were undermined by the usual suspects. They still can't run the football worth a damn and for the second time in three weeks, they made the opposing passer look like vintage Dan Marino.
Brock Purdy posted a perfect 158.3 passer rating, in large part because his targets always seemed to be wide-ass open. Brandon Aiyuk and George Kittle combined for 13 catches for 245 yards and a pair of scores.
Todd Bowles was so focused on containing Christian McCaffrey (103 yards from scrimmage) that something had to give. As a result, Kittle and Aiyuk ran free all afternoon. McCaffrey averaged only 3.7 yards on his 21 carries, but he opened the scoring by catching a 4-yard pass from Purdy.
And yes, he was wide open.
Baker Mayfield stood tall in the pocket against a deep and relentless rush, completing 29 passes for 246 yards. He made some gorgeous throws against tight coverage and wouldn't allow his teammates to feel the game was ever out of hand.
Tampa Bay's special teams enjoyed a solid game and the offensive line held up pretty well in pass protection as two of San Francisco's four sacks came in the final, desperate drive. It was shocking to see Tristan Wirfs beaten cleanly for a late sack but hey, he's human, and he was a bit hobbled at that point.
Here's how the 49ers overtook Seattle atop the NFC West while dropping the Bucs a full game behind idle New Orleans:
* Trailing only 13-7 at the half, the Bucs failed to show up for the third quarter. The big play was Aiyuk's 76-yard TD grab past Jamel Dean down the left sideline. Given that the 49ers began the possession at their 2-yard line following a Jake Camarda punt, it was a back-breaker. For the period, Tampa Bay was outgained 177-42.
* Speaking of Dean, between injuries and ineffectiveness, his 2023 season has been utterly forgettable.
* In contrast, Antoine Winfield Jr. continued to shine with a 16-tackle effort. YaYa Diaby also excelled with 2 sacks and 3 tackles for loss. His snap count is about to go up significantly.
* The depressing numbers are in for the Buc ground game. This time it was 66 yards on 18 carries, an average of 3.7 yards. Par for the course. No wonder Mayfield dropped back to pass 37 times in the second half alone.
* Mike Evans latched onto a 1-yard TD flip in the second quarter, but the 49ers did a good job on him. He was targeted 12 times but finished with five catches for only 43 yards.
* Fred Warner had himself a day with 12 stops, a forced fumble and a half-sack. No two ways about it … the guy's a great player.
* It's a tribute to Mayfield's resourcefulness that the Bucs converted 7-of-14 on third down against the NFL's No. 1 scoring defense.
* Deven Thompkins provided a late spark with a 51-yard punt return, the longest by a Buc since Bobby Rainey brought one back 58 yards against Jacksonville in 2015.
* Calijah Kancey didn't make the postgame stat sheet. Zeroes across.
* The Bucs slid to 4-6 with their fifth setback in the past six games, yet all is not lost in the hapless NFC South. That's because the division is a cumulative 14-26. Every other division leader has at least 7 wins, so it's beginning to look like 8-9 might be good enough for the NFC's No. 4 playoff seed once again.
What a sorry state of affairs.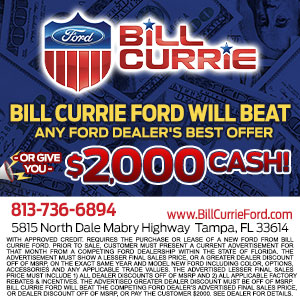 Ira Kaufman Dissects The Recent Front Office Activity, Talks Playoff Drive, Fresh Overhype, Bucs-Niners Predictions & Perceptions, And More