One And Done "Rest Edge" For Eagles
September 24th, 2023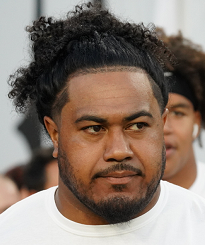 Serious bettors know all about "rest edge."
It's not something to mess with.
If you enter a game with more rest than your opponent, than you own the "rest edge," and the data says you'll perform significantly better. Last year, teams with a three-or-more-day "rest edge" on their opponent went 32-24-1 (57%) and covered the spread at a 54.4% rate, per SharpFootballAnalysis.com.
This year, the Eagles, Tampa Bay's opponent tomorrow night, have only one game all season in which they have more rest than their opponent.
Yes, it's Monday night's game against the Bucs at The Licht House.
The Eagles played 10 days ago on a Thursday night to open Week 2, a win against the Vikings. The Bucs played a week ago at home against the Bears.
If you look at the Bucs-Eagles injury report, both teams have banged up players, including big names.
Will those few extra days make a difference? Joe's not sure, but Joe does know the Bucs will lose the "rest edge" battle again next Sunday when they travel on short rest to face New Orleans.