Adjustments On Display
September 10th, 2023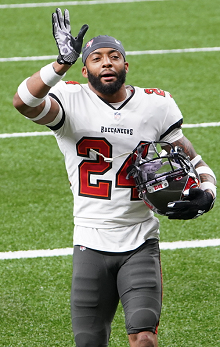 Joe loved, loved, loved how the Bucs defense recovered in the second half today after Justin Jefferson lit them up in the first half.
Jefferson was a complete non-factor in the third and fourth quarters — 2 catches for 12 yards. It probably was the difference in the game.
Joe has to go back to the film, but it appeared the Bucs got more away from the zone defense that was brutal in the first half — more Carlton Davis 1-on-1 with Jefferson.
The Bucs also made in-game tweaks to their run defense and they probably didn't even need to. Minnesota was suffocated with their running backs gaining just 34 yards on 14 carries on the day.
Todd Bowles' defense always is geared to stuff the run first, but today looked like the glory days of the Bucs run defense in 2019 and 2020. And it was a group effort. Lots of rotation and strong work off the edges. Joe thought Shaq Barrett was particularly stout today in the ground defense.
Back-to-back 3-and-outs for the Bucs defense to set up the offense's take-a-knee drive.
On offense, Bowles said after the game that he likeed the adjustment Dave Canales made but also liked how the Bucs' new playcaller stayed focused after a rough start. "The communication was great. Nobody flinched," Bowles said.
Beautiful, beautiful stuff.