Todd Bowles Might Struggle To Follow His Own Act
July 14th, 2023
BY IRA KAUFMAN
No pass rush did more with less than the Buccaneers' last season.
With Todd Bowles working his deceptive magic, Tampa Bay somehow finished with 45 sacks. Only six teams posted more takedowns as Bowles sent defenders flying from all angles in an effort to disrupt the timing of opposing passers.
Eight different Bucs finished with three sacks or more and Vita Vea led the club with 6 1/2. Those metrics were a marked contrast from previous years, when Bowles annually featured a pocket-collapsing edge rusher.
"When your nose is your leading sack guy, I don't think the pass rush was good enough," Bowles says. "We fell off some, we missed some. They came from a multiple group of people. You want to get there with four so you can play more coverage."
Getting there with only four figures to prove quite challenging this fall, even for a defensive guru like Bowles. Unless first-round pick defensive tackle Calijah Kancey makes an immediate impact, the Bucs will struggle to maintain their astonishing consistency in putting quarterbacks on the ground.
Only two teams saw their leading sacker post a lower number than Vea in 2022. Rookie safety Jaquan Brisker topped the Bears with four sacks while defensive tackle Grady Jarrett's four sacks led Atlanta.
Lacking a stud pass rusher, Chicago ranked last in the league with 20 sacks. The Falcons were next-to-last with 21 takedowns.
But somehow, someway, Bowles generated 45 sacks from a group that offered little juice off the edge. Perhaps rookie YaYa Diaby can provide some heat, but don't be shocked if the Bucs add a proven edge rusher before the season opener.
"If the situation becomes available, we'll definitely need more sacks from the position," says Bowles. "That's one of our money positions where we count on sacks to come from — the majority of them anyway. We need more production from a sack standpoint out of that position."
During his 4-year tenure running the defense, Bowles has seen his unit accumulate between 45-to-48 sacks per season. But last year had a different edge — and a different feel.
In 2019, Bowles saw Shaq Barrett post 19 1/2 sacks, primarily off the left flank. During the 2020 championship season, Jason Pierre-Paul and Barrett combined for 17 1/2 sacks as edge rushers.
Barrett compiled 10 sacks in 2021 to lead the way, but JPP departed a year ago and Barrett wasn't the same force, even before suffering a torn Achilles tendon in midseason.
Other teams in the division boast stellar edge rushers like Carolina's Brian Burns and Cameron Jordan of the Saints. The Bucs counter with situational pass rusher Anthony Nelson and 30-year-old Barrett, coming off a significant injury.
That's why the development of Joe Tryon-Shoyinka is so pivotal this fall. JTS has shown impressive athleticism, but he continually frustrates Buc Nation with his struggles to close the deal.
"I think he can get a lot better," Bowles says of the former first-round pick. "He's got all the talent in the world and we're waiting for this guy to break out. When he does, if he does, he's going to be a heck of a player."
Kirk Cousins and Justin Jefferson will be waiting when the Bucs venture to Minnesota in Week 1. It would be lovely if Bowles comes in armed with the winning edge.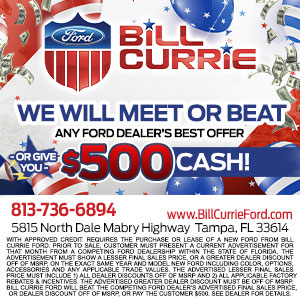 Ira Talks Winning Without A Good Edge Rush, 5 Trade Deadline Possibilties, Soft Media, Tight End Help, And MUCH More