Lavonte David: More "Togetherness" This Season
July 14th, 2023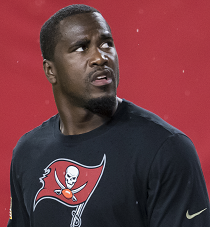 This was not the Tom Brady Effect that Joe expected.
When Brady was on the Tampa Bay roster, the power brokers at One Buc Palace all talked about how Brady's impact would be lasting for years after he left town.
So how might that manifest this season, other than a large majority of national analysts not named Shaun King or Rick Spielman thinking the Bucs will decline significantly without Brady?
Responding today on SiriusXM NFL Radio to co-host Alex Marvez, iconic Bucs linebacker Lavonte David said the Bucs are a more unified group so far in 2023.
"I just feel like this year I already see a change of just, you know, having a more togetherness, more of a continuity of the football team where everybody is just sticking together and depending on one another to take this thing to another level," David said when asked what's different in Year 2 with Todd Bowles in the head coach seat.

"And obviously we're already doubted, especially after losing Tom. So we already got a chip on our shoulder, and Bowles is the right guy to lead us to be able to go out there week in and week out and be properly prepared and play our butts off."
Maybe the absence of Brady is the unifying force within the Bucs' roster. Carlton Davis went there recently, and Rachaad White very gently hinted.
Joe has to say the "togetherness" take from David sure seemed odd considering Devin White asking to be traded.
When Brady left New England, there was plenty of chatter about how Bill Belicheat was a super genius and the Patriots would survive and thrive minus The Goat.
Bowles hasn't been the beneficiary of that kind of respect, so maybe he's found a way to fire up his team (and himself?) around the rampant and sometimes-ugly projections for this season.