Slow Down And Get It Right
July 19th, 2023
BY IRA KAUFMAN
What's the big rush?
We're still 11 days from the first padded practice of training camp, yet some Buc fans are already wondering why Todd Bowles hasn't named Baker Mayfield his starting quarterback.
Even ProFootballTalk.com's Mike Florio sounds concerned about the timing of an official announcement. He's worried that the winner of the Mayfield-Kyle Trask matchup may not have enough time to adequately prepare for the Sept. 10 season opener at Minneapolis.
Nonsense.
Mayfield hasn't done enough in his pro career to be gifted the position before judging whether he can beat out Trask. This is not Derek Carr coming to New Orleans and winning the job when he got off the plane at Louis Armstrong Airport.
That was the day Jameis Winston had no shot under center for the Saints.
Carr has 142 career NFL starts, Mayfield has 69. Carr has thrown for 35,222 yards and 217 TDs. Mayfield's numbers are 16,288 and 102.
Trask wasn't a first-round pick and he has thrown only nine passes as a pro, but he deserves this opportunity. He sat and learned behind Tom Brady for two seasons, knowing he was backing up a legend, and this is his moment to prove he can handle the job.
"I think it's a real competition," says former Buc QB Chris Simms. "Do I think Baker Mayfield would have the edge? Certainly."
Todd Bowles, Jason Licht, Dave Canales and, most importantly, the Glazers, should embrace this competition with an open mind. If Mayfield starts with an edge in experience, so be it, but this duel should be decided on the grass.
"Sometime during camp or right after camp, there will be a decision made," Bowles says. "In any competition, there's waiting involved. You have to see who wins out."
Buc fans want to know for sure who will be under center this fall. That's understandable, but the right way to do this is to insist Trask gets a fair shot. Everyone will be watching — especially 21 other starters eager to see whether this will indeed be an open competition.
What about the timing of an announcement? Bowles was asked if he has any concerns that the winner under center won't get enough starting reps before the games count.
"Not at all," Bowles said.
Bravo, sir.
Looking at the August schedule, it would make perfect sense to declare a starter after the second preseason game. That would follow two days of joint practices against the Jets Aug. 16-17.
At that point, there would still be three weeks remaining for Mayfield or Trask to get ready for the Vikings and spring an upset.
"If Baker Mayfield does what we expect, I would think halfway through training camp we have a good feel or they're starting to tell us he's the starting quarterback," Simms says. "If it's really close, alright, maybe it goes down to the last preseason game — like we saw with Geno Smith and Drew Lock last year."
As an assistant to Pete Carroll, Canales was involved in the Smith-Lock competition in Seattle. Carroll didn't declare Smith his starter until after the final exhibition game, when Lock buried himself by throwing three picks against the Cowboys. The Bucs don't figure to wait that long.
One thing's for sure: it's more important to get this decision right than to get it done on a fast track.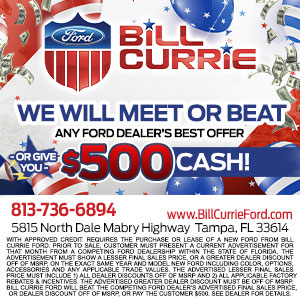 .