Round 2 In New England For Lombardi Lenny
July 19th, 2023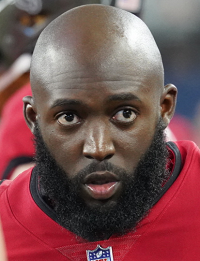 Hmmmm, the Bucs' running game was miserable last season and the greatest head coach in NFL history is interested in signing the guy who had the most carries and catches out of the backfield for Tampa Bay.
Joe is referrring to Leonard "Lombardi Lenny" Fournette now in New England for a visit and a workout for coach/GM Bill Belicheat, per NFL Network.
Fournette visited the Belicheats in the spring of 2022 as a free agent after two glorious seasons in Tampa. The story goes that Tom Brady didn't like that and firmly told Lombardi Lenny to stay with the Bucs. Joe was told by a trusted source that Fournette was exactly the kind of player Belicheat loves, and that served as a little extra motivation for the Bucs to bring Lenny back to Tampa with a new deal.
And now Fournette and the Patriots are sniffing each other again.
Of course, fellow free agent running back Dalvin Cook has been rumored to have New England's interest. Joe wonders if Belicheat is a playing a leverage game in one or both directions.
Joe hopes Lombardi Lenny finds a team prior to training camp. Joe has seen video of him training hard.