Lavonte David Talks Tom Brady Lesson
July 17th, 2023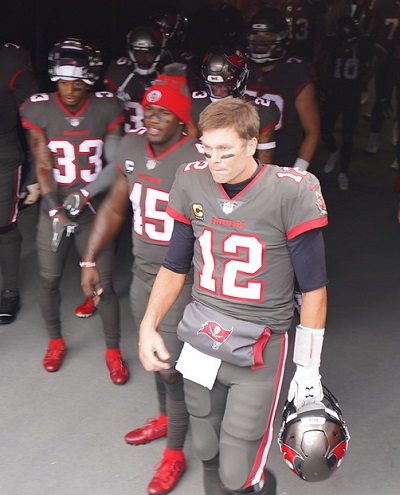 Quarterback Baker Mayfield should be a player very aware that every snap could be his last.
But per iconic Bucs linebacker Lavonte David, Mayfield will have a lot of company.
David joined The SiriusXM Blitz last week and explained that a legacy Tom Brady left his former Tampa Bay teammates is to appreciate the game because the game can be taken from you instantly.
"What did he instill in us, you know, even though that he's gone? Never take the game for granted. You never know what play will be your last and you got to keep on continue fighting when you're out there on the field," David said of Brady. "The competitiveness that he has, it was second to none. I've never seen nothing like it in all my years playing football. That's something I definitely take from him."
Joe sure hopes the Bucs take the Brady approach to heart. In reality, the 2023 season is on thin ice. A slow start with a Week 5 bye could be a virtual death knell to Todd Bowles' future and bring a changed approach to winning.