Tom Brady Gave Bucs Teammate An "Uncomfortable" Massage
May 27th, 2023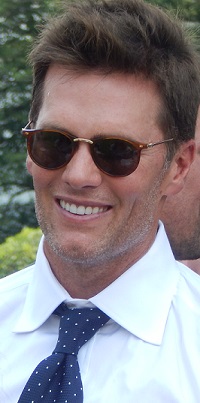 Tom Brady is known for being hands-on with teammates, but at least once it didn't go so well.
As Joe wrote weeks ago when it was shared here that Ko Kieft has a barefoot pregame ritual Tom Brady made fun of, this is the time of year when Joe catches up on podcast listening from all corners of the planet.
That included The Beer Money Podcast co-hosted by a good friend of former Bucs guard Ali Marpet.
Marpet was a guest and took a few light-hearted questions. One was about The Goat himself.
"What's the most uncomfortable thing that Tom Brady has done in front of you?" Marpet was asked.
After an awkward pause, Marpet gave his answer.
"Neck massage," Marpet replied. "He was trying to help. To be fair he was trying to help, my neck was messed up, but (pause)."
Joe has a visual of Marpet in pain and Brady insisting Marpet sit down while he grabbed a bottle of avocado oil and got to work.
The anecdote made Joe wonder how often Brady worked on Antonio Brown's ankle or Rob Gronkowski's bad back.