"Strange" Timing
April 12th, 2023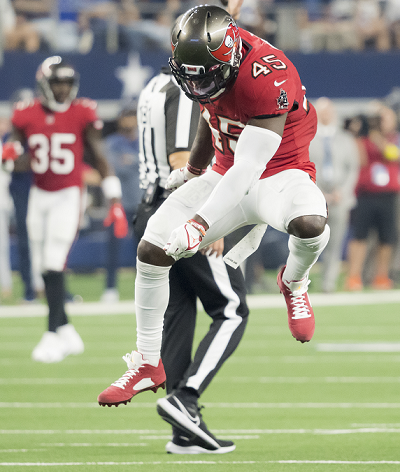 Buccaneers savior linebacker Devin White is seemingly ok with a drum being banged across national media signaling he wants out of Tampa because the Bucs won't pay him a proper salary.
One former NFL executive says White's timing is off — if he's trying to strongarm the Buccaneers.
Pat Kirwan, the former Jets assistant coach and player personnel chief, barked about that on Movin' The Chains yesterday. Keep in mind Todd Bowles is very friendly with Kirwan and came on his SiriusXM NFL Radio show many times last season.
Kirwan emphasized that inside linebackers like White just don't have the market value of outside linebackers, and that White is about a five weeks late when it comes to his trade demand.
"We've seen linebackers take less than the franchise tag. That price (about $21 million per season), I don't know why [White] is panicking about it right now, but what a time to be asking to move," Kirwan said. "Wouldn't you want to go in the beginning of free agency when [teams] had a lot of money and [GMs] were doing a lot of different things? I think now is a litle strange."
It sure is strange. If White really wanted out, then he likely would have asked sooner. And if he really wanted to stay, he wouldn't be asking out.
Joe is torn. Ditching White doesn't make the Bucs better, though getting rid of him now might make a lot of sense.