"Just An Unbelievable Person"
April 4th, 2023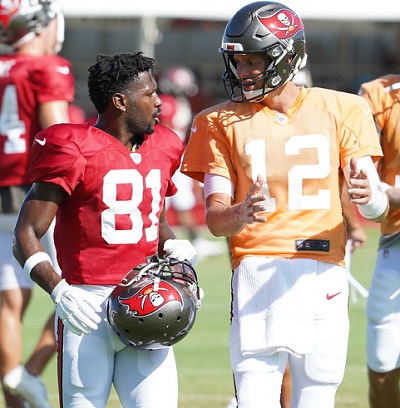 What? You didn't listen yet to the latest The Rock Stops Here podcast?
Joe is a regular listener and host Rock Riley and Joe were the only two Tampa Bay area media members at the recent NFL Annual Meeting in Phoenix.
And on the latest podcast is Buccaneers co-owner Joel Glazer. That's right, it's Team Glazer speaking publicly.
One subject that really struck Joe was Glazer talking about Tom Brady. It wasn't Glazer's words, it was the reverent tone in Glazer's voice.
"What he is on the field, he is just as remarkable off the field," Glazer said of Brady. "I mean as a person, just an unbelievable person the way he would always carry himself, the way he would intereact with everybody, how he dealt with people. Really unbelievable. Unbelievable person. It was real honor to have him on our team for three years."
Hearing Glazer got Joe thinking more about the take that a lot of Bucs players will be relieved and rejuvenated without Brady on the team this season.
It seems hard to believe, but even the greatest leaders and mentors can see their impact and command diminish.