Report: Bill Belichick Shopped Mac Jones To The Bucs
April 4th, 2023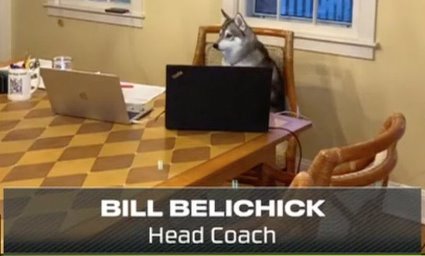 It seems Bill Belicheat is trying to unload a starting quarterback. And per a report, Belicheat tried to dump Mac Jones into Jason Licht's lap.
Since reporters nationwide gathered in Arizona at the NFL Annual Meeting (nee: owners meetings) last week, it's come out that Belicheat is sick of Jones, a 2021 first-round draft pick, for reasons not specifically cited.
The long and short of it, if you believe the whispers, is that Belicheat is fed up with Jones' independent personality. Apparently, Jones doesn't fully march to Belicheat's orders. This began to simmer last year when Belicheat stuck Jones with inept Joe Judge as a misguided offensive coordinator.
The creator, curator and overall guru of Pro Football Talk, the great Mike Florio, is on top of this developing situation.
Per a source with knowledge of the situation, Belichick has shopped Jones to multiple teams during the 2023 offseason.

The full list of potential destinations isn't known. The teams mentioned as potential destinations were the Raiders, Texans, Buccaneers, and Commanders.
None of these teams have a top-shelf quarterback. Of course, the Raiders think they do, but they are heavily rumored to be looking to draft a quarterback as a long-term answer and to CYA themselves when Jimmy GQ goes down with an injury.
So, Joe has to ask, what pray tell gave Belicheat the notion that the Bucs might be looking for a (starting) quarterback?