Tom Brady Has Retired
February 1st, 2023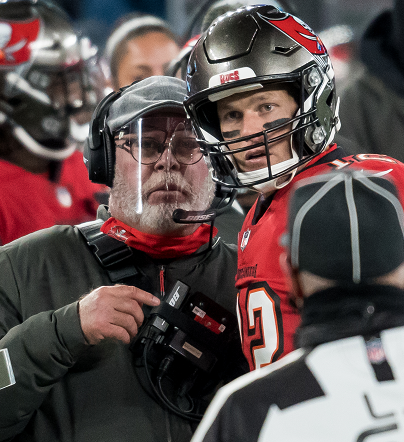 It's over. Tom Brady has retired again.
Brady made an emotional announcement this morning on social media and the video is below. He retired last year around this time and was back before free agency.
Of course, it seems more real this time, mostly because it's fresh.
Regardless, now the Bucs are free to dive head first into their future at quarterback. Is it Kyle Trask, a rookie, a veteran like Derek Carr? In what directions are potential offensive coordinator candidates advising the brass?
Joe is eager to see if The Brady Effect is real. It's what Bucs officials said would impact the organization for years (a decade?) because of Brady raising the games and commitment of others around him.
Joe thanks Brady for his great service to the Bucs and their fans. It wasn't single-handed, but he carried the load when it came to pulling the franchise from the depths of The Lost Decade. Joe will be forever grateful.
Hopefully Brady goes into the Buccaneers Ring of Honor next season.
Truly grateful on this day. Thank you 🙏🏻❤️ pic.twitter.com/j2s2sezvSS

— Tom Brady (@TomBrady) February 1, 2023