"When You're Prepared, You Get Excited."
January 13th, 2023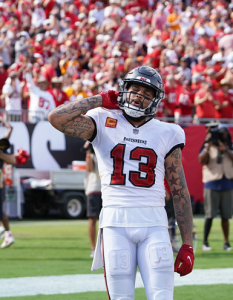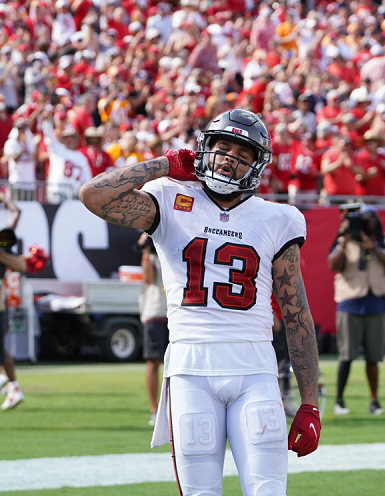 The greatest receiver in Buccaneers history was talking the talk this afternoon.
Mike Evans joined The Rich Eisen Show and said Monday against the Cowboys will be very much a routine home game for the Bucs. He told Eisen that Tom Brady always brings the same message to the team, and that is to give the game everything you have.
As for Brady, Evans said The Goat has been everything he expected him to be when he arrived in 2020. He said Brady's preparation is legendary and the stories he heard before Brady arrived weren't exaggerated.
It's that preparation that leads to Evans' high level of excitement for the playoffs.
"We know what to do," Evans said. "Like when you're prepared, you get excited. I don't really have much nerves. I just get really excited and just appreciative, like for the opportunity just to be out there and see all those fans. Even people rocking my jersey, it's just an unbelievable feeling that you can't really explain. Definitely a lot of gratitude and just appreciation, and just excitement.
When Joe heard Evans say, "We know what to do," Joe though immediately of Brady having an extra day to prepare for the Cowboys. Man, he must have every detail covered. And Joe suspects Brady got a jump on the Cowboys' gameplan as soon as the Bucs clinched against the Panthers.
Evans said he's been appreciating various NFL experiences more as he reaches NFL old age. This season's game in Germany was an incredible one, he said, even if the field conditions were poor.