Tom Brady Is The NFC's "Boogeyman"
January 3rd, 2023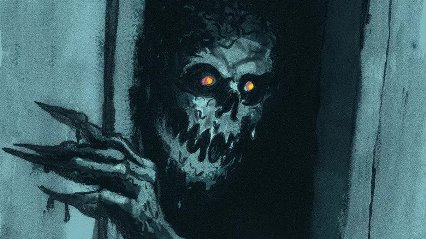 You know who the Boogeyman is.
He's the guy (if you live north of Florida) who lurks in the basement, or in the dark corners of your house. He waits until all the lights are off and the house is quiet.
And, just when you are ready to doze off, at the most vulnerable moments, the Boogeyman pounces! Your worst nightmare becomes real.
That is Tom Brady and the would-be victims trying to avoid the Boogeyman is the NFC playoff field. That's what Joe's good friend Mike Taner of Football Outsiders types.
So why does Tanier believe Brady is a Boogeyman? Look at the NFC teams already in the playoffs. What quarterback do you trust? Which quarterback, if you were in a pool, would you select?
Tanier wrote that answer is easily Brady, and that's why NFC teams are scared of the Bucs when the playoffs begin.
There's one boogeyman in the NFC playoffs in Brady. [Aaron] Rodgers could make it two. How confident are you in Brock Purdy? A banged-up Jalen Hurts? Dak Prescott, who needs two first-half turnovers (yes, tireless Dak apologists, only one of them is typically his fault) to get warmed up? LOL Kirk LOLOL Cousins ROTFL?

Cowboys, Eagles, and 49ers fans who aren't afraid of the boogeymen aren't telling the truth. And Vikings fans have been lying to themselves for four months. The NFC playoff picture is much more complicated than it looked about a month ago. And legendary quarterbacks rarely fade away without a fight.
This is why Brady is the NFL's version of The Undertaker. Brady may not be having his usual dominant season — the dude is almost eligible for AARP bennies, give him a break! — but he proved Sunday capable of still lighting up a defense.
"Nobody wants to face Brady in the playoffs," they say. It may not be stranger than fiction. After all, you have to go all the way back to 2000 to find a trash quarterback winning a Super Bowl.
(Yeah, yeah, yeah. Nick Foles won a Super Bowl. Cool, let's bet the mortgage on Kirk Cousins!)