"They've Jelled Into A Tough, Tight-Knit Team"
January 10th, 2023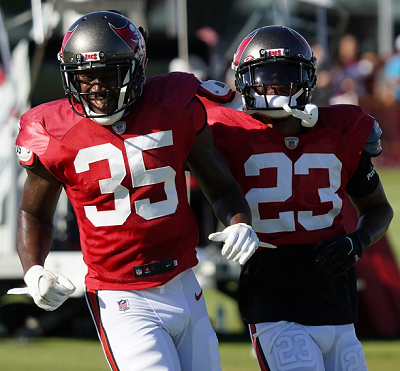 Head coach Todd Bowles went on TV this week and acknowledged that his Bucs aren't the Bucs of years past.
Their losing record makes that obvious, but it seems Bowles thinks the Bucs have a new and higher level of worth ethic and unity that will carry them a long way.
WFLA-TV sports chief Dan Lucas sat down with Bowles and asked him what he's learned about his club through 17 games, aside from them being a resilient group.
"Mental toughness," Bowles said. "We make it hard, but we can dig ourselves out of a hole. The guys will stick together no matter what. They've jelled into a tough, tight-knit team. We knew we're not the same team from the past, but at the same time, we figure we can work and outwork everybody, and beat'em that way."
Bowles is right when it comes to the fight in his team. An occasional loaf here or there, sure, but there's no rollover infecting the roster. Joe and fellow Bucs fans during The Lost Decade know all about lame effort and paycheck-first players.
The Bucs' talent, fight and extreme confidence should help them to a "W" on Monday night, and hopefully beyond. But Joe's concern is consistency. The Bucs haven't been a steady team all season. So why now?