"On Paper, They Oughtta Kill Tampa Bay"
January 10th, 2023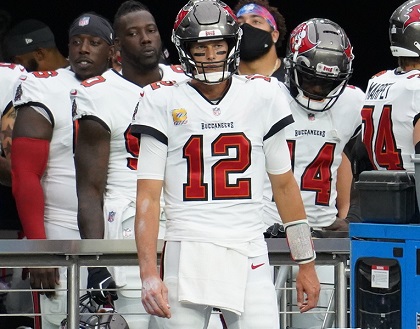 A fun argument erupted on BSPN TV yesterday about the Bucs' pending playoff game against the Cowboys.
It was as if the former NFL men were digging in hard to determine which team is worse, and it didn't seem staged.
Not exactly the kind of talk you hear before a postseason game. But this is the 8-9 Bucs and a Dallas team that appears to be falling apart with a quarterback throws his share of picks.
Former Jets and Bills head coach Rex Ryan was barking about how Dallas should crush the Bucs but their offense has become so miserable that perhaps the game will very competitive.
"On paper, they oughtta kill Tampa Bay, the oldest slowest team in the league," Ryan bellowed. "By the way, they ain't even .500. You should kick their butts. You should. … C'mon, dude, Tampa Bay can't score."
Former Bucs quarterback Dan Orlovsky agreed with most of Ryan's premise but countered that Dallas has no legitimate formula to beat the Bucs defense, in part because Dallas QB Dak Prescott has made such consistently poor decisions and their run game is shot. So Orlovsky thinks the Bucs will win.
Retired Super Bowl champion safety Ryan Clark slammed Orlovsky for discounting a 12-win team no matter how much they're struggling. He said Dallas is more than capable of stopping the Bucs' run game and pressuring Tom Brady, a formula for victory.