Gameday Tampa Bay
January 1st, 2023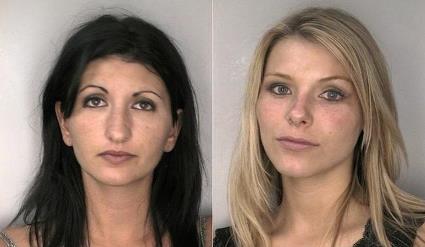 Game 16
Stinking Panthers (6-9) at Buccaneers (7-8) 
Kickoff: 1 p.m.
TV: FOX (WTVT-TV Channel 13, locally).
Streaming: NFL+ and Buccaneers.com (Geographic restrictions apply).
Radio: Buccaneers Radio Network WXTB-FM 97.9 in the Tampa-St. Petersburg region (Transmisiones de radio en español en WTMP-FM 96.1 y WMGG-AM 1470 en Tampa). Additional stations throughout Florida on the Buccaneers Radio Network can be found here. The game also will be broadcast on SiriusXM Channel 226 (Buccaneers Radio Network broadcast) or SiriusXM NFL Radio Channel 88 (Westwood One Radio national feed).
Weather: Per AccuWeather.com, outstanding day! This is why we live in Florida. It's January 1 and it's beer-drinking weather. With many Midwesterners in town for the Outback ReliaQuest Bowl (what the eff is a "ReliaQuest?" Bring back the Outback Bowl!), real estate agents will make cash from today's Bucs game and the bowl game tomorrow. Tailgaters will enjoy weather around 70, topping out at 76 by the second quarter. Once the game is over, expect temperatures to hang in the low 70s for the rest of the night. All under mostly sunny skies. Damn, Joe loves Florida!
Odds: Per BetMGM, as of midnight, Bucs -4; over/under 40.5.
Referees: Alex Kemp is today's referee. His crew is known as a fair crew. Two of the past three seasons, including this year, Kemp's outfit oversees a .500 record for the home team. Overall, Kemp's gang is a let 'em-play crew. Rarely does Kemp throw more than seven flags in a game on a team.
Injuries: Stinking Panthers — Out: Jaycee Horn (wrist).  Questionable: DE Marquis Haynes Sr. (ankle), G Cade Mays (knee), TE Tommy Tremble (hip). Bucs — Doubtful: CB Carlton Davis (shoulder), OLB Carl Nassib (pec). Questionable: CB Jamel Dean (toe), S Mike Edwards (hamstring), WR Julio Jones (knee), LT Donovan Smith (foot), NT Vita Vea (calf), S Antoine Winfield Jr. (ankle).
Outlook: Either the Bucs are a playoff team, or they have to do serious praying to back their arses into the playoffs. That's how sad the Bucs are, even with Tom Brady. In a horrible division, the Bucs need to win today against a six-win team that fired its coach midseason. That would give the Bucs the NFC South title. If the Bucs lose today, they have to beat the Dixie Chicks next week on the road and hope the slimy Saints save them and beat the Stinking Panthers. Sadly, given how this team has played since returning from Munich with its only decent win, Joe has little faith in the Bucs winning today. That's the sad truth. Their offense is just downright horrible thanks to failing offensive coordinator Byron Leftwich. This team cannot score unless it's in desperate moments late in the game, and even then it's against trash teams.  If not for Tom Brady's late-game heroics, the Bucs would be on a 1-9 run since the Bucs (barely) beat the Dixie Chicks. That kind of tailspin can get a coach run. With Jaycee Horn, the stud Stinking Panthers cornerback out, you would think with the weapons Leftwich has he would target Horn's replacement. But as we have unfortunately learned this year, Leftwich doesn't believe in matchups. Joe does not have a good vibe on this game or the team. If the Bucs win, it might have to be on the magic of Brady's right arm in the final minute. Again.
Fun facts: When Akiem Hicks and Vita Vea are both on the field, the Bucs are 5-1. When one or the other doesn't play, the Bucs are 2-7. … When either Hicks or Vea is missing, the Bucs allow an average of roughly 60 more yards rushing a game compared to when both are on the field.
.@rondebarber breaks down our offense's screen game against Arizona 🎞️ pic.twitter.com/L2tNiuj5EJ

— Tampa Bay Buccaneers (@Buccaneers) December 28, 2022