Happy New Year!
January 1st, 2023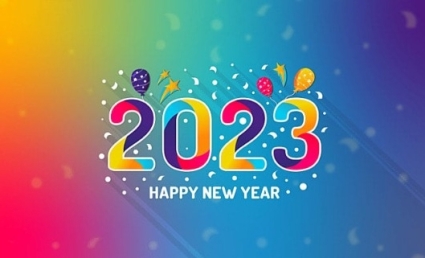 Welcome to 2023!
Joe wants to wish everyone a happy, prosperous, healthy New Year!
Last year was such a roller coaster. A nut-punch of a loss in the playoffs. Tom Brady retires. Then unretires. Then Bucco Bruce Arians retires. Then Todd Bowles is promoted. Then the Bucs beat the Cowboys to start the season. Then we realized Byron Leftwich ran the offense. Then came embarrassing loss after embarrassing loss.
Now, to start 2023, the Bucs can start the new year on the right foot by beating the Stinking Panthers and wrapping up the lousy NFC South.
Joe has zero idea what 2023 will bring. Some surprises for sure, both bad and good. That's life, right?
Regardless of what happens with the Bucs this month (and next month?), please know how much Joe appreciates all of your support, even the haters who browse this here corner of the interwebs.
Without Bucs fans like all of you, every single one of you reading, this site simply would not exist. Joe thanks all of you!
So raise a glass of Big Storm Brewery beer! Let's hope the Bucs surprise us all in a good way and that you and your family have a profitable, healthy 2023!
Now get a win today, Bucs, dang it.