NFL Wild Card Weekend Schedule
December 6th, 2022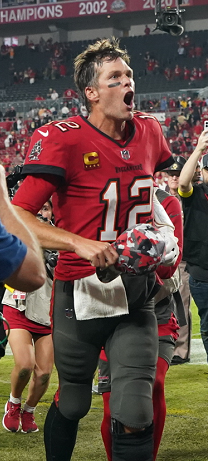 Barring an epic collapse to perhaps the worst collection of NFC South coaches, quarterbacks and teams in NFL history, our beloved Bucs will win the NFC South and host a playoff game.
So when will that game be played?
Keep in mind the greed-first NFL decided to screw two teams in the playoffs this season by making them play on Monday night of the Wild Card round. And then the winner will have to come back and play Saturday or Sunday of the following weekend.
Here's the current schedule:
WILD CARD ROUND
Sat., Jan. 14
4:30 p.m. ET
8:15 p.m. ET
Sun., Jan. 15
1 p.m. ET
4:30 p.m. ET
8:15 p.m. ET
Mon, Jan. 16
So when would the Bucs play? It's a safe bet the TV networks will want Tom Brady, in what could be his final NFL game, to perform in a night window. Joe would just about guarantee it.
Joe going to fantasize that the Bucs get a Sunday night game, so they stay on rather normal schedule and have enough time off before the following weekend, and that would give Gronk a full week of practice and meetings.