"It's A Concern"
December 7th, 2022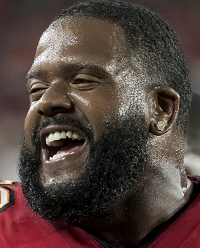 After 127 NFL starts, Bucs ironman left tackle Donovan Smith is a high-mileage veteran at 29 years old.
Smith is no a Pro Bowler, but Joe believes that Smith certainly is not the problem with the Tampa Bay offense. However, when an eight-year veteran's performance slips, it's always a red flag.
Smith's penalties and inconsistency have caught the eye of Bucs head coach Todd Bowles, who went public with that sentiment today.
"It's a concern," Bowles said when asked about Smith's penalties and recent sacks allowed.
"I mean, he knows he didn't play his best game [Monday]; we know he didn't play his best game. He'll bounce back from it. He understands that. And we expect more from him and he expects more from himself.
A follow-up question asked Bowles if the hyperextended elbow Smith dealt suffered on opening day (he missed Weeks 2 and 3) is still affecting him. Bowles said it likely is but that's not relevant.
"He's not going to make that excuse, and if he's out there, we're not going to make that excuse, either," Bowles said of the elbow.
Joe's concern about Smith's play is that it's been subpar for two games following what was supposed to be a rejuvenating bye week.