Fake Punt Should Expose Todd Bowles
December 18th, 2022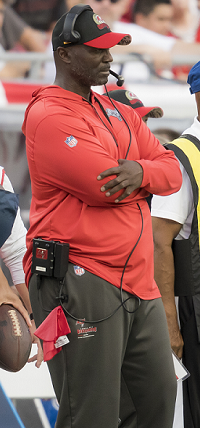 Yes, the same guy who wouldn't let Tom Brady try to beat the Browns in regulation with timeouts in his pocket presided over a fake punt today with the Bucs leading 17-3 and the ball on the Tampa Bay 26 yard line.
Shame on you, Todd Bowles.
Christmas came early for the Bengals. The fake punt attempt on 4th-and-1 hit a seemingly surprised Giovani Bernard in the shoulder.
It was a massive momentum-changer.
Why did it happen? Frankly, Joe doesn't want to hear the official team response. It was a horrible call with a two-touchdown lead at home in the third quarter.
If you're so desperate to go for it on 4th-and-1, then line up and run the damn ball.
Bowles has made too many bad decisions this season, and it feels like they are a reason the Bucs are 6-8. Joe would love to see any career football man or woman explain the logic of that call. And to top it off, it looked like Bernard would have had little shot to make it if he even caught the ball.
Sad times in Tampa.