Sights Set On The No. 3 Seed
November 13th, 2022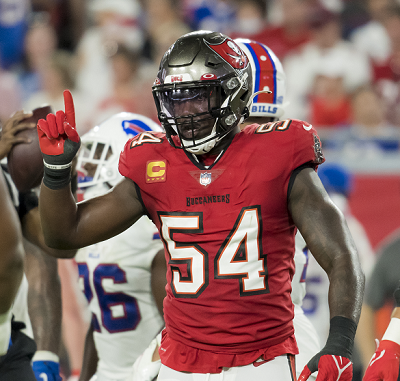 Now that the Bucs are good again, and they're entering a bye week to smooth out the edges and get healthy, there's no reason the Bucs can't beat a hefty chunk of the teams in front of them.
They are as follows:
Browns, Saints, 49ers, Bengals, Cardinals, Panthers and Falcons. Only the Bengals have a winning record.
Can the Bucs finish 5-2 or 6-1 and finish 10-7 or 11-6?
Tampa Bay now owns a potential No. 3 seed tiebreaker with the NFC West-leading Seahawks (6-4). That could loom huge. If the Bucs finish as the No. 4 seed, then they take on the top Wild Card team at home and head to the No. 1 seed (Philly?) on the road in the division round of the playoffs. That's not ideal.
Joe wants that No. 3 seed. Hell, maybe even No. 2.