Heart Problem Hospitalized Bruce Arians For Four Days
November 16th, 2022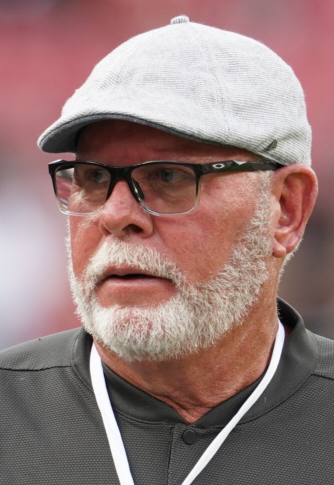 BY IRA KAUFMAN
@iKaufman76
While the Buccaneers were struggling in October, Bruce Arians was dealing with a health crisis.
Five days after turning 70, Tampa Bay's senior adviser to general manager Jason Licht experienced severe chest pains Oct. 8 at his Tampa home.
"On the night before the Atlanta game, we had a house full of people," said Arians. "We ate and I got these pains way up here, like two knives going in. The more I tried to take a breath, the worse it got.
"I took some TUMS, thinking it was indigestion, but it just got worse. I called (wife) Christine back to the bedroom and said I can't shake this pain. We called 911 and they put me on a stretcher to Tampa General."
Arians said doctors originally feared a mild heart attack or pericardial effusion, the buildup of excess fluid around the layers surrounding the heart. The diagnosis then shifted to myocarditis, an inflammation of the heart muscle that could potentially reduce the heart's ability to pump blood.
"Thankfully, the scans showed no fluid, no heart damage and absolutely no blockages," Arians said. "They had a cardiac radiologist look at  everything and they ended up giving me anti-inflammatories."
Arians spent four days in the hospital. In addition to missing the home victory against the Falcons, Arians did not accompany the Bucs to Pittsburgh or Charlotte the following weeks.
He returned for the Oct. 27 Thursday night matchup against Baltimore as the Bucs suffered their third consecutive loss to drop to 3-5. Arians was in Virginia for his Nov. 4 induction into the Virginia Tech Hall of Fame before heading back to Tampa to attend the Bucs-Rams game on Nov. 6. He did not travel to Munich last week for the Bucs' game against Seattle.
While recovering, Arians stayed connected to the team and told JoeBucsFan.com he was in daily communication with offensive coordinator Byron Leftwich during the Bucs' three-game losing streak that began Oct. 16 at Pittsburgh.
Arians was coaching the Cardinals in the 2016 season when he was hospitalized with symptoms of a heart attack. He was released the next day.
A two-time NFL Coach of the Year, Arians will enter the Buccaneers Ring of Honor during the Jan. 1 home finale against Carolina.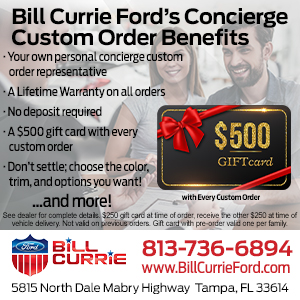 ---
Enjoy Tuesday's Ira Kaufman Podcast. All kinds of Bucs subjects on the table.