"Teams Have A Method For Trying To Attack This Defense"
October 27th, 2022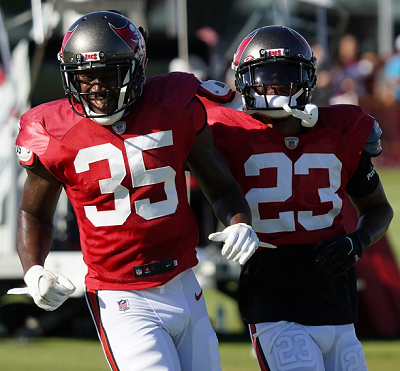 You know it's getting bad for Todd Bowles when a Bucs legend is on the team website implying that the NFL has figured out his defense.
Bowles has been relying more on zone coverage than in past seasons, notes Rondé Barber, and that's allowing quarterbacks to get the ball out quickly in short drops and neutralizing the Tampa Bay pass rush.
Two weeks in a row that has burned the Bucs, per Barber speaking on the Buccaneers Radio Network, and now with injuries to top cornerbacks, it's even more unlikely that Bowles will ask younger corners to win at the line of scrimmage in tight coverage.
"Change for change" is on Barber's mind, he said, because the current alternative isn't working.
"It's pretty clear that teams have a method for trying to attack this defense at this point," Barber added.
Even more scary is the "method" Barber referenced was being executed by bottom-tier quarterbacks. Of course, the Bucs have little margin for error defensively because the offense has been so anemic.
Simply stated, the Bucs are playing the losing version of complementary football.