JPP Ready For Tom Brady Hunting
October 27th, 2022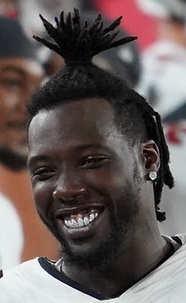 Starting Ravens edge rusher Jason Pierre-Paul, the former Bucs star, was talking big this week when it comes to showing up his former team tonight at The Licht House.
JPP has the heart of champion and is just four games into his Ravens career following offseason shoulder surgery and rehab.
Joe watched JPP's first game against Buffalo this year. His hustle was there but he looked much slower than usual. A week later, JPP was sharper, ripping inside Bengals right tackle La'el Collins and knifing past right guard Alex Cappa to sack Joe Burrow.
Tonight, JPP wants to make Bucs general manager Jason Licht and head coach Todd Bowles feels as queasy as a typical Bucs fan has all week.
"I'm just going to go out and show them what they don't have," JPP told the Ravens' team website.
Joe always will root for JPP, but Joe is not concerned at all about the man who gave four tough-guy years to the Bucs. JPP is no match for Donovan Smith or Tristan Wirfs.
In fact, Joe actually thinks the presence of JPP, and his trash-talking, might help the Bucs wake up from the zombie zone they've been in for two weeks.