Red Pen Night For Tom Brady?
October 27th, 2022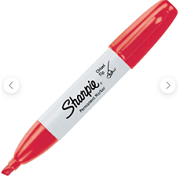 It's obvious the Bucs didn't realize that losing to the miserable Steelers and their rookie quarterback was rock bottom for a team with Super Bowl aspirations. So Tampa Bay went out Sunday and got clobbered by a team trying to lose.
That reality is at the core of Joe's disbelief.
You lose a shocker to Pittsburgh and then roll over for a miserable division opponent that already canned its head coach, traded its best player and is starting its fourth-string quarterback?
That's a new and special level of rock bottom, and it should have set off an earthquake Sunday night at One Buc Palace.
That has Joe wondering whether the Carolina loss was enough to get Tom Brady to wake up and start throwing his weight around when it comes to the Bucs' playcalling.
Whatever you think of offensive coordinator Byron Leftwich, he has no doubt lost his feel for the offense — as in what works and what doesn't. Or you think Leftwich is beyond repair, a second-rate playcaller struggling without the guiding presence that was Bucco Bruce Arians.
Regardless, Joe is confident Brady has strong ideas on how to fix the Bucs offense and they will be on full display tonight against the Baltimore Ravens.
Why wouldn't Brady assert himself this week? Who at One Buc Palace would have the nerve to stand in Brady's way? Who would be dumb enough to stand in his way?
Joe doesn't believe for a second that Brady looking to Leftwich for many answers in preparing for this game.
Hardcore Bucs fans know the story/myth/folktale of Arians' red pen. Joe thinks Brady brought a 3-pack of red Sharpies to One Buc Palace on Monday morning.
Tonight fans will be watching Brady's vision of what will get the most out of the offense, Joe believes, and Joe is damn eager to see it.
---
Todd Bowles Confidence Poll (Week 8)
Flash Poll posted at 6:05 a.m. Results of last week's Todd Bowles confidence poll are linked here.