Leonard Fournette Ranks 35th In First-Down Runs
October 13th, 2022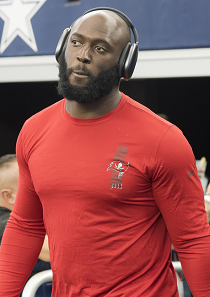 This is one stat that made Joe do a double take.
Leonard "Lombardi Lenny" Fournette has 11 rushes for a first down this season. Despite being a workhorse running back through five games, that ranks 35th in the NFL. Yes, 34 players have more rushes for a first down this season than Lombardi Lenny.
It's hard to believe, though a little easier when you consider his struggles in short yardage situations and the team bailing on closing out Sunday's game on the ground.
(Joe swears the Bucs should bring Mike Alstott to a practice to teach Fournette how to hurdle the pile in short yardage to how to hammer low in those situations.)
Last season, Fournette ranked tied for 21st in the league when it came to rushes for a first down. So he's definitely taken a step backwards this season.
Joe's not sure what the fix is, or whether five games is enough of a sample size, but Joe does know the Bucs need to get Fournette moving the chains on the ground more often.