Did Bruce Arians Smell This Coming?
October 24th, 2022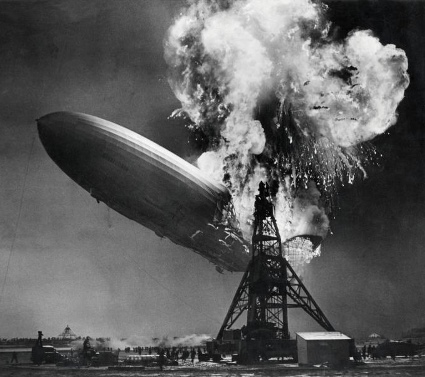 This is a helluva interesting point made by a widely respected NFL scribe. But scratching the surface a little, Joe thinks it is nonsense.
This is really good sports radio fodder, but it simply does not pass the smell test.
Mike Sando over at The Athletic wonders aloud if former Bucs Super Bowl-winning coach Bucco Bruce Arians smelled the NFL's Hindenburg beginning to smolder and got out while the getting was good.
As we all remember, shortly after the Bucs lured Tom Brady back out of retirement, Arians shocked the world by retiring himself. He said he wanted to set up his long-time friend Todd Bowles with a good quarterback so Bowles (in so many words) didn't have a repeat of his four years with the Jets where he had trash for quarterbacks and lost his job.
Sando suggests maybe there was more to Arians' resignation — that Arians could see the Bucs imploding and didn't want to go down with a sinking blimp.
Bruce Arians might have the right feel for timing. He might also be an excellent head coach. Both things could be true. He went 8-8 in his final season with Arizona. The Cardinals then went 3-13 the following season. He went 13-4 with Tampa Bay last season. The Bucs are 3-4 now and sinking fast.
This is a stretch for Joe and Joe cannot buy this premise.
So to accept the notion, Joe would have to buy that Arians knew full well he might Pearl Harbor Bowles' days, and those of another friend, Byron Leftwich. That's borderline preposterous.
And if Arians allegedly saw this coming, you have to figure so too did Bowles as his defense faced the Bucs' offense daily for the past three seasons. Why would Bowles take a gig with a team on the verge of a historic crash and burn?
So as much as Joe likes and respects Sando, this just doesn't hold water. It would be good for sports radio, as after a while, even the most dedicated of hosts can't keep screaming about Leftwich, even if the guy earned every ounce of the heat he gets.
There is only so much Advil one can take without acid reflux.