Bucs' Run Defense Officially Is A Problem
October 9th, 2022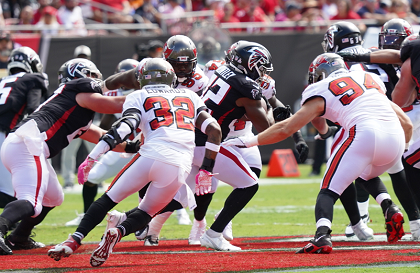 Todd Bowles arrived in 2019 and the Bucs proceeded to have a historically good run defense for two-plus seasons.
Now that run defense officially is just a fond memory.
Joe can't make excuses any longer for the mess that is the Tampa Bay run defense when compared to what it used to be.
The wacky thing is that many of the characters have been here for years, so the defensive roster has a deep understanding of its run fits and run support. Plus, it's a massive point of emphasis for Bowles every week.
So what's gone wrong? Vita Vea is considered by some to be the best (?) nose tackle in the game, and others consider Lavonte David and Devin White to be the best inside linebacker duo around.
Joe has a lot of thoughts, such as nobody gets taken out of run plays quite like Joe Tryon-Shoyinka does, and it seems like Father Time may be catching up to Will Gholston. Also, Jordan Whitehead's work in the run game is not something that's been replaced. Those are just a few examples.
And of course, many Bucs fans would point to the absence of Ndamukong Suh.
Joe isn't going to get all film-guy now, and Joe has yet to re-watch today's game, where the Bucs allowed Atlanta to rumble for 151 yards on the ground on 31 rushes.
Statistically, the Bucs run defense will check in ranking about 16th or 17th in the league when the Week 5 games are complete. It's a far, far cry from the days of big-name running backs repeatedly having their worst days against Tampa Bay.