An Unhealthy Step Backwards
October 16th, 2022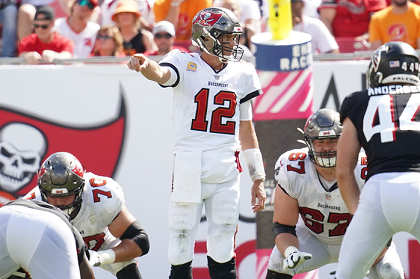 Seven days and five hours ago, Buccaneers general manager Jason Licht was very bullish on rookie left guard Luke Goedeke and first-time-starter center Robert Hainsey.
Hainsey played very well against the Falcons immediately following Licht's comments and Goedeke was decent against Atlanta's Pro Bowl DT Grady Jarrett.
Today? Well, both were overmatched against Pittsburgh.
Joe expected these kinds of days from Goedeke and Hainsey, but it's painful to see them have them simultaneously and to know they took a small step backwards in their development.
Again, it's the Steelers, and Goedeke and Hainsey have young fresh legs.
Joe's not questioning the effort of the two young O-linemen, and perhaps that's what's most troubling of all.
Protecting Tom Brady is Priority 1 for the offense. It's an all-in season. Yeah, they're young players but they have to keep progressing. And if they show too much weakness, defensive coordinators will take advantage.