Yes, The Bucs Are Contenders
September 20th, 2022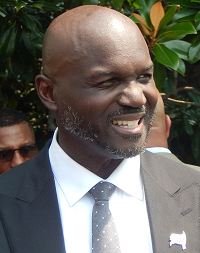 This Bucs team is no joke. So long as the defense keeps playing like the 2002 Bucs, this team will do major damage.
Who typed that? Vinnie Iyer of the Sporting News. Lots of football is still to be played, of course. But after two games, Joe and every fan gets a feel for how each team will play for the next month or two.
With the Bucs, a team playing their brand of suffocating defense is no poser, Iyer types in a piece sifting through contenders and pretenders. In fact, Iyer believes — like Joe has typed often — the defense is going to carry the Bucs until the offense figures things out.
Tom Brady un-retired, only to come back to multiple injuries on the offensive line and receiving corps. But his team has still come up with dominant road victories over good NFC foes Dallas and New Orleans. The Bucs have pivoted from offensive-minded Bruce Arians to defensive-minded Todd Bowles at the right time. Just as in Super Bowl 55 vs. Mahomes, their loaded defense is the team's backbone and strength. When the GOAT's main help gets healthy, Tampa Bay will be an even stronger . . . contender.
Donovan Smith will be back, perhaps Sunday against the Packers. And every snap left guard Luke Goedeke and Robert Hainsey take, they improve. So the offensive line will be better.
Joe figures sooner or later Julio Jones will get back on the field. His bad knee was a gametime decision yesterday. Chris Godwin definitely returns. So the receivers group will improve.
The thing about truly good defense reminds Joe of a Bobby Knight axiom: good defense doesn't have a slump.
Yeah, Knight was referring to a different sport but experience with the Bucs' glory years says Knight's belief holds true in the NFL, as well.