Hamstring Injury For Chris Godwin
September 11th, 2022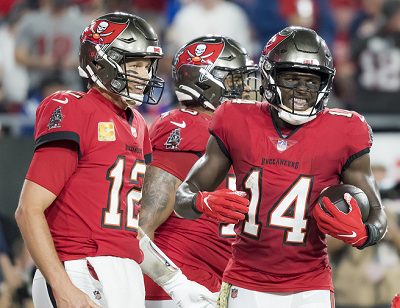 Joe has no great update here, but Joe doesn't want anyone freaking out and not savoring tonight's glorious victory in Dallas.
Chris Godwin got the start tonight just eight months and a week or so after major knee surgery (ACL). The Bucs went right to Godwin and he rumbled for 24 yards. What a heroic moment it was.
Godwin was looking sharp in his first live action (including practice) since his December injury. But Godwin left the game after an awkward looking step or two near the Bucs' sideline. He did not return to the game and, officially, his night ended with a hamstring injury. Joe's been assured it's not Godwin's knee.
Godwin finished with 3 catches for 35 yards on three targets.
Hamstrings can linger and be tricky. It's the last thing Godwin needed, but it feels like the Bucs caught a break after watching Godwin limp off the field.