Tristan Wirfs Carted Off Practice Field With Heat Issue
August 2nd, 2022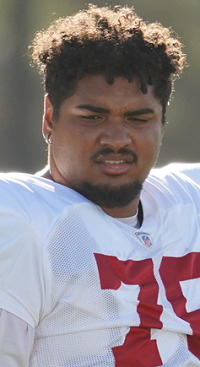 The headline tells the story. So Joe's not going to go overboard here.
It was hot as hell at practice today and Tristan Wirfs didn't pass out, but he did cave in to the heat-related cramps about 85 percent through the session.
Todd Bowles said Wirfs is fine and confirmed it was just a no-biggie cramp issue.