Great Health News On Tristan Wirfs
August 21st, 2022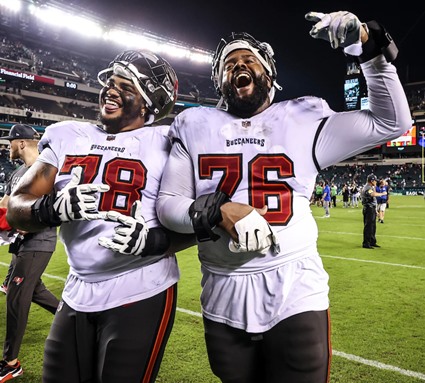 All is not scary along the Buccaneers' offensive line.
All-Pro right tackle Tristan Wirfs injured an oblique muscle Thursday in practice and walked off the field with a trainer before returning to watch.
Today, head coach Todd Bowles reported that Wirfs' injury is a "day-to-day" situation and there are no concerns about him being ready in 21 days for the season-opener in Dallas.
Hallelujah!