Todd Bowles: Bruce Arians Didn't Deserve Credit For Offense
July 28th, 2022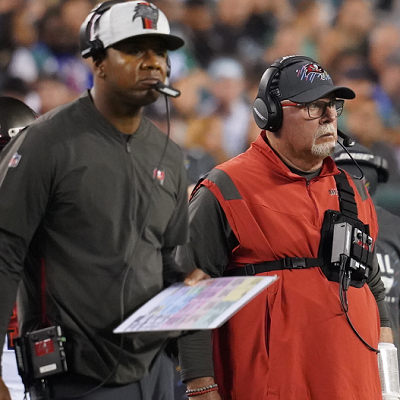 It feels like a lifetime ago, but it was only months ago that the nation was talking/speculating about how Bucco Bruce Arians was heavy-handed with the Tampa Bay offense so Tom Brady forced Arians to quit in order to have more say in playcalling.
One guy who hasn't weighed in much on that chatter is new Bucs head coach Todd Bowles.
Prickly Pete Prisco of CBS Sports HQ asked Bowles this week what he expects from offensive coordinator Byron Leftwich without Arians around.
Bowles replied and seemed compelled to set the record straight by rejecting the premise of the question.
"I expect him the same," Bowles said of Leftwich. "Byron ran it the last couple of years. You know, everybody doesn't know that. They keep trying to give Bruce the credit, and he's a great OC, but Byron ran it the last three years. Expect the same thing."
Bowles delivered those quotes without hesitation and in a very relaxed but earnest manner.
It gave Joe a warm and fuzzy feeling. Status quo is more than good enough when it comes to the Bucs offense.