MVP Or Failure?
July 19th, 2022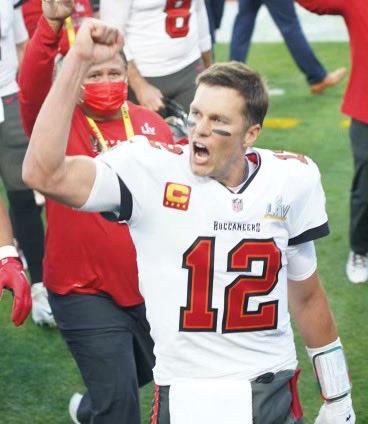 Our beloved Buccaneers were plastered all over BSPN TV this morning.
And one former Tampa Bay quarterback is convinced there is one hard Bucs truth when it comes to this season.
Dan Orlovsky has morphed into a hybrid hardcore film guy/hot take master for the network. And with the latest twist on Rob Gronkowski's playing future dominating conversation today, Orlovsky drifted into an assertion about Tom Brady.
If Brady isn't the NFL MVP, then the Bucs won't be good enough to reach the NFC title game, Orlovsky believes. He sees two new offensive linemen and a Gronkless-team with Chris Godwin missing games as too many question marks without a dominant defense.
Former Bucs defensive tackle Booger McFarland was on the same TV panel and countered Orlovsky, saying he's all about the Bucs defense bouncing back to its 2020 form, and that the offense will be with fine Brady and the available weapons.
McFarland called Akiem Hicks an upgrade from Ndamukong Suh on the defensive line and, like most Bucs fans, Booger sees health as the primary defensive fix from last season.
Joe finds it ridiculously harsh to say Brady must be MVP for the Bucs to get to the NFC title game. If the defense is healthy, it's got top-shelf starters in Shaq Barrett, Vita Vea, Devin White, Lavonte David and Antoine Winfield, Jr.
Few teams can boast that much defensive talent, and the rest of the bunch is solid and loaded with playoff experience, including newcomer Hicks.
The Bucs' season should be all about cruising to a division crown and getting hot late.
Hey, the Rams won it all last season as a Wild Card team without an MVP quarterback, and with a defense that was barely average during the regular season.