Training Camp Arrivals Should Be Grateful
July 19th, 2022
BY IRA KAUFMAN
Buc players who complain about the rigors of training camp need to gain some perspective by chatting with Ricky Reynolds.
It was 35 years ago when Reynolds, a second-round draft pick out of Washington State, reported to Camp Perkins at the University of Tampa. In his three years at Pullman, Wash., Reynolds was used to practicing in a region where the average August high is 84, with morning lows in the 50s.
Ray Perkins, who played for Bear Bryant at Alabama, was starting his first season as Tampa Bay's coach. Despite the searing heat, he worked Buc players long and hard, often to the point of exhaustion.
"It was a huge shock because all I heard from some of the former players at Washington State was how it's much more laid back in the NFL," Reynolds says. "They told me training camp is O.K., plenty of days with just helmets and jerseys. I didn't get any of that stuff.

"We had 3-a-day practices and we were out there killing each other. When we went 7-on-7, it turned into a scrimmage. It was crazy — something I definitely wasn't prepared for. We were at UT, so let's talk about the facilities. You're coming from college, figuring you're going to upgrade by going to the NFL, but it was a step down going to Tampa."
You could feel Reynolds wincing over the telephone as he described a typical day back in the summer of '87.
"They bang on your door maybe 6 a.m., trying to wake everybody up for a practice from 8-10," he says. "You get dressed, go to the chow hall and have your breakfast. Then you go get your ankles taped, get dressed and try to stretch. You go through full pads in the morning, then go in and cool down for a little bit, take the pads off and I believe we came out with just helmets and shoulder pads for the next practice. We did an hour of mostly special teams.

"Then you go in, shower up and go for lunch and maybe take a nap. The third practice was in the late afternoon. The sun's beating down on you and most of that practice was geared toward passing, a half-shell practice. It might have been 90 minutes or two hours. There was water available, but there definitely wasn't any shade, no fans blowing on you or a tent to cool down. You just bake and go through it."
Lousy weather offered little relief.
"You practice in the rain unless it's lightning," he says. "There were times we went into the basketball gym for a walk-through. One day, Coach Perkins ran the stew out of us on the basketball court. We must have run 40-yard sprints about 40 times."
What about those plush accommodations?
"We were in dorms, two to a dorm room," says Reynolds. "The dorm smelled like mildew and they weren't in great condition. I want to say that maybe in the fourth year we may have not had the 3-a-days. He kind of backed off a bit."
Those Bucs weren't very talented, so Perkins looked for an edge by striving to be the best-conditioned team in the NFL.
"That was his goal, to be in great shape and ready at the start of the season," says Reynolds. "I admit we were ready to go, but we would also break down, with a lot of guys getting hurt. To be honest, at times it was easier to play in the game than it was to practice. Today's Buc players have no idea how good they have it. You literally felt like a zombie after the nap. It was like you were sleepwalking, you were that exhausted. Your body was just gone."
Players were frustrated, but Perkins had a way of quelling dissent.
"I think there were a couple of guys who tried to talk to him," Reynolds says, "but right in the beginning he got rid of a lot of veterans. If you came in complaining, he didn't hesitate."
When Perkins was fired late in the 1990 season, there was hope for a more forgiving training camp if interim Richard Williamson got the permanent job.
"Everyone thought Coach Williamson would change things up, so everyone lobbied for him," Reynolds says. "But he came in and sounded just like Ray Perkins."
All these years later, Reynolds has profound respect for Buc teammates who persevered.
"You start thinking about what you went through and what it took to withstand those practices and make it through the season," he says. "I remember being in great shape, playing well at the start and then guys would go down with pulled muscles. I'll never forget it. Guys were breaking down because their body was just worn out."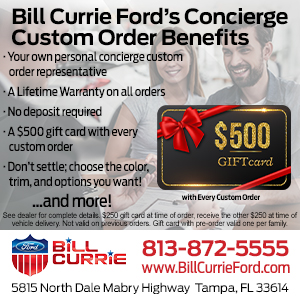 Enjoy Monday's Ira Kaufman Podcast. … …
Ira Kaufman Talks Unique Todd Bowles Pressure, Training Camp Fashion, Altered Prep For Lavonte David, And More