Leonard Fournette Has Had His Fill Of Weight Chatter
July 20th, 2022
Ever since word leaked that Playoff Lenny might be enjoying a wee too much cajun grub back home, Playoff Lenny has been getting hounded on social media.
Playoff Lenny had choice words for the PFF tribe when they created a graphic about his alleged weight gain and Twittered it out for trolling (?) purposes.
Yesterday, the onslaught of taunts and questions about his weight continued and Playoff Lenny put his foot down. Enough is enough, he said.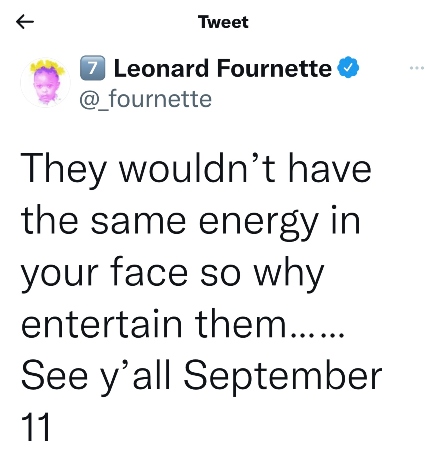 Playoff Lenny has battled this narrative by posting regular Instagram videos that show him working his arse off, whether it is throwing around 300+ pounds like a toy or running like a wildman on a treadmill. Joe wouldn't want to try to tackle him.
If Playoff Lenny cannot shed 15 pounds or so between the end of underwear football and the start of the regular season, practicing in the brutal Florida summer sun, then Joe believes the Bucs may have more problems than Playoff Lenny going back for seconds of jambalaya or mowing down beignets at breakfast.