Todd Bowles Explains What Tom Brady Taught Him
May 5th, 2022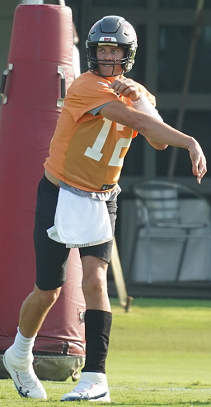 After three seasons as the defensive coordinator on a Tom Brady football team, surely Bucs head coach Todd Bowles learned a thing or two from The Goat.
That's what host Colin Cowherd wanted to know today on The Herd on FS1.
Bowles joined the show and was asked whether Brady taught him anything after all those years of practicing together.
"He taught me, I don't know if it's me so much as some of the younger DBs, just never take plays off," Bowles said. "Because if you are lacking in your technique one way or another, and you're a half-step late in your break or you're not looking at the ball — you take your eyes off the ball for a second — that ball is going to be in there completed.

"And he throws it exactly where it's supposed to be. If the wide receiver wants it high and outside, he'll put it high and outside. He's almost like a pitcher in baseball. You know, he's very good at location. And I think that teaches the guys, as far as fundamentally being on the same page and being very sound with their technique."
It is said that Brady makes everyone around him better. This is a prime example.