Todd Bowles Addressed The Entire Roster Weekly
April 2nd, 2022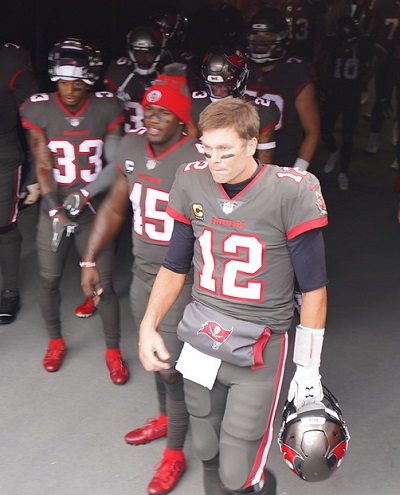 Joe wrote this story about six months ago but the subject is more relevant today after fresh comments from head coach Todd Bowles.
The transition of power to Bowles this week from Bucco Bruce Arians will be seamless in many ways. But perhaps the most important aspect is Bowles already developing a line of communication to the entire roster.
As Arians explained back in October, he had Bowles and offensive coordinator Byron Leftwich address the full team regularly. That was one way Arians was sure both were/are ready to be head coaches right now. He saw the command.
Speaking on SiriusXM NFL Radio this week, Bowles was asked about transitioning to communicating with the entire team versus just the defense. He replied by noting that he already had been addressing the team weekly (a specific that Arians had not provided.
It struck Joe because the question came from former Jets executive and linebackers coach Pat Kirwan and retired quarterback Jim Miller. Those guys don't ask uninformed questions. Not every head coach lets his coordinators address the club with that kind of frequency, or at all.
Obviously, Bowles is ready to be a head coach. He did the job for four season with the Jets. But the point is that he's already a known commodity to the entire Bucs' roster. It was all part of Arians' succession and training plan.