Still Remaining Are Three Seventh-Round Picks
April 30th, 2022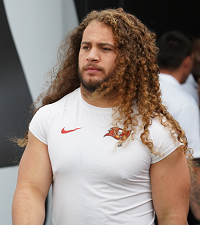 For those playing the NFL Draft home game, the Bucs' only picks remaining are in Round 7.
They have three of those following today's trades.
Tampa Bay picks in the middle of the round at No. 235, followed by No. 248 and No. 262, the second-to-last pick in the draft.
The Bucs need to upgrade their special teams coverage talent, and Round 7 is a good place to do that. That's where the Bucs landed hair-on-fire linebacker Grant Stuard last year and guys like Dakoda Watson and Cody Grimm in years past.