"Faster" Defense; Hands Off The Offense
April 12th, 2022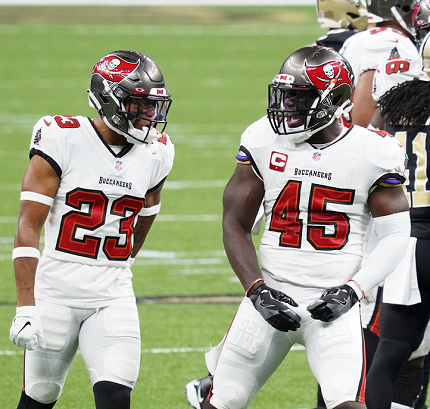 When former offensive lineman Max Starks talks Bucs, Joe pays attention because Starks claims he's friends with Bucs offensive coordinator Byron Leftwich and happily notes that co-defensive coordinator Larry Foote is his former teammate.
The cerebral Starks, the former Florida Gators beast, also played for Bucco Bruce Arians in Pittsburgh and Arizona, and he's a regular analyst in Arizona since he retired after the 2014 season. So Joe assumes Starks has some inside knowledge.
He was on SiriusXM NFL Radio last night, Late Hits with Alex Marvez, talking about how Todd Bowles will task Foote with getting the Bucs defense to play faster. And he Starks said the relationship between Byron Leftwich is fantastic and Bowles would be wise to leave the offense alone completely.
Overall, the message from Starks was that Arians left such a great team and staff for Bowles — in a such a lousy division — that Bowles' No. 1 priority should be to not change/tinker too much.
Joe agrees wholeheartedly. Joe hopes Bowles devotes a lot of time to special teams and player development.