The Ultimate Tom Brady Draft Hypothetical
April 12th, 2022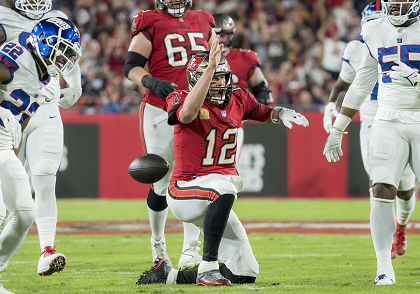 This was a subject on the latest Ira Kaufman Podcast and Joe was very pleased that it generated a healthy debate and so many readers responded.
The NFL Draft hypothetical proposed was simple. If you're general manager Jason Licht and Tom Brady comes to you and says I want to draft this guy in Round 1, and here's exactly why, then what do you do?
Do you give Brady what he wants in hopes it convinces him to stay in Tampa beyond the 2022 season? Players at the end of Round 1 are busts half the time regardless.
Do you tell Brady that you'll do everything to draft his guy if he signs a contract for 2023?
Do you politely tell him to kiss your ass?
Bucs fans get the premise.
Sage JoeBucsFan.com columnist Ira Kaufman, who began his NFL media career in the 1970s, said he would have to study Brady's pitch and think about it. But ultimately Ira would honor Brady's wish because it's worth keeping Brady happy and it's likely that The Goat has done his homework.
Joe wants to hear what Bucs fans think on this.