Another Franchise Tag For Chris Godwin
March 8th, 2022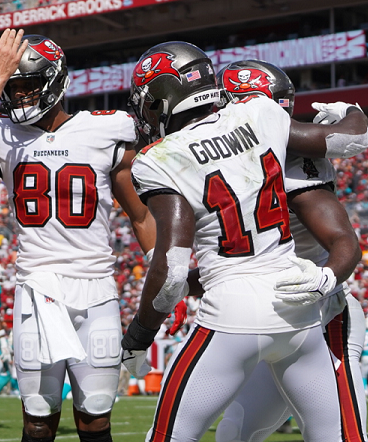 For the second consecutive season, the Bucs are playing the franchise tag game with Pro Bowl receiver Chris Godwin.
He'll be paid $19 million and change this season if he signs the tag, which he presumably will. However, the Bucs can continue working on a long-term deal with Godwin until the July 15 deadline.
Godwin wins because he locks down life-changing money coming off a major knee injury (ACL). He also wins because he now has a new value floor. Certainly he's not going to take a pay cut from the Bucs going forward, barring a bad season.
The Bucs also win because it seems clear both sides will find common ground and the dynamic, quarterback-luring duo of Godwin and Mike Evans will stay intact.
The big loser is the Buccaneers' salary cap. They had little room to work with and, for now, Godwin will eat up another $19 million-plus of the pie in 2022.