Tom Brady Should Win MVP
January 2nd, 2022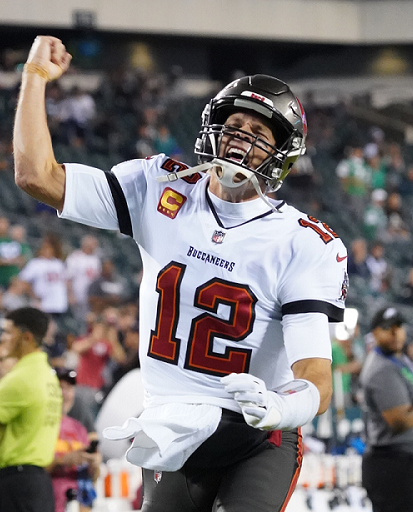 There's one game to play but Joe is calling it now after Tom Brady threw for 410 yards today and three touchdowns after completing 34-of-50 passes including a game-winning strike with seconds remaining.
Brady should be the NFL MVP this season.
Where are the Bucs without Brady, who would have and should have won the honor last season if voters cast their ballots after the postseason rather than following the regular season?
Brady leads the NFL in passing yards, touchdowns, pass attempts and completions. Who does that?
That final touchdown today to Cyril Grayson was No. 40 of the season against 12 interceptions. Through 16 games, Brady's got 4,990 yards through the air. The Bucs once had a guy who busted 5,000 yards in 16 games but he served up 30 interceptions along the way.
Brady's legendary cool was on full display during the game-winning, 93-yard drive. He was the picture of complete calm.
Nitpick Brady all you want, but he's had a harder road this season because of a mess of injuries to Chris Godwin, Antonio Brown, Mike Evans and Rob Gronkowski, and Leonard Fournette and throw in Ronald Jones today.
Bucco Bruce Arians praised Brady after the game for his work with young receivers overall and taking what the defense gave him in today's final drive.
What a time to be a Bucs fan! If only Brady could play defense, too.