Tom Brady Decision Could Spark Major Changes
January 28th, 2022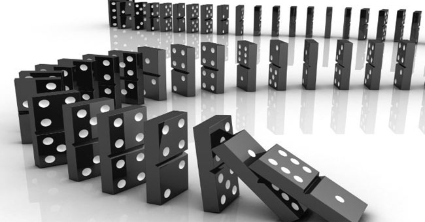 Yes, Joe knows Bucs Super Bowl-winning coach Bucco Bruce Arians said he would return for 2022. Joe believes him but Joe also believes things change, and can change in a hurry.
Potentially, the Bucs' football organization from Arians on down could be a house of cards. Arians said he would return when his quarterback was still Tom Brady, when his offensive coordinator was still Byron Leftwich, when his defensive coordinator was still Todd Bowles, when Arians still had his full coaching staff intact.
With Leftwich seemingly on the cusp of a head coaching job (Jags?), Bowles interviewing for four jobs (currently) and Brady non-committal, could Arians call it a career and head to his Georgia lakehouse for good and play golf daily with his neighbor and close pal, freshly retired Ben Roethlisberger?
Joe doesn't think it is a far stretch to see these dominos fall. Michael Lombardi agrees.
The former coffee fetcher for Bill Walsh, Al Davis and Bill Belicheat took to his "GM Shuffle" podcast this week to suggest the Bucs may be entering a major transition period and the key domino is Brady.
And Lombardi has the perfect answer for it. He said Bucs AC/DC-loving general manager Jason Licht needs to make sure Bowles does not get out the door. If Bowles needs to be offered the head coaching job, then so be it.
"My question to you is, if Brady quits, does Arians come back?" Lombardi began. "If you are Bruce Arians, do you really want to coach Blaine Gabbert next year… and have to listen to everyone go, 'Well, you only won because of Brady?'

"I think this has got potential ripple effects all over. Do you want to lose Todd Bowles to a head coaching job? If you are Jason Licht, do you want to lose Todd Bowles to another head coaching job? You know this guy isn't going to be [around long].

"Bruce has maybe one, two more years at the most. He's going in for Achilles surgery to get his Achilles fixed. I mean, if you are the Bucs do you do that or do you just say, 'OK Bowles, don't take any job. You stay here. You are the head coach. You are going to run this team.'

"And it all ties into Brady. I mean it all ties into Brady. If you are Brady, what are you going to do? If Brady doesn't want to play, I mean I think that spells a hard, hard — to me, it really becomes difficult for the Bucs. I mean is Kyle Trask really going to be the guy you want to build the team around?"
Well, Joe would be flabbergasted if the Bucs removed Arians from his position right now to hire Bowles as the head coach.
Team Glazer likes to reward coaches for doing good jobs. Are we really to believe Team Glazer, months after Arians led the Bucs to their second playoff appearance since 2007 and a year removed from winning the Super Bowl, would shove Arians aside for Bowles, or any current Bucs assistant? That is some wild-arsed talk.
However, regular listeners of the "Ira Kaufman Podcast" know that one of the Joes for months has wondered aloud if Team Glazer had a handshake deal with Bowles to be the coach-in-waiting to take over after Arians.
So why would Bowles be interviewing for all of these jobs if that was the case? Well, he might be sniffing around to see if some team blows his doors off with an offer he can't refuse. Bowles signed an extension last year and Bowles is on record saying how much he likes working for the Bucs and likes living in the area.
So Joe has to wonder, if Mark Davis offers Bowles the Raiders job, would Bowles think to himself, "Derek Carr or Kyle Trask?" and how many seconds would it take for Bowles to call U-Haul to start shipping his belongings to southern Nevada?
2022 version https://t.co/U69UqBoX40 pic.twitter.com/gwTSSf44Al

— Big Storm Brewing Co (@BigStormBrewing) January 27, 2022