"They Know How To Raise The Level"
January 10th, 2022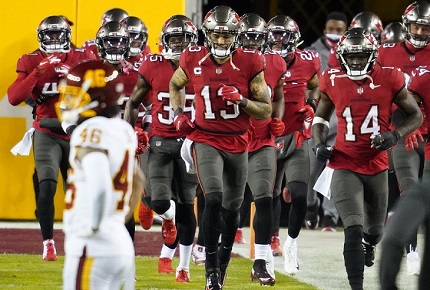 Can our beloved Buccaneers flip a switch?
It's fair if you think they must.
Bucco Bruce Arians went there today, though he didn't reference the team's recent sluggish starts in games against the Panthers and Jets.
The head coach was asked about taking a veteran Super Bowl team to the postseason this year, versus a lot of wide-eyed dudes last season.
"They know how to raise the level, I think," Arians said. "And I'm anxious to see us on the practice field this week. You know, last year we almost practiced too hard [during the playoffs] because [we were] so excited. You raise your level of everything, preparation, practice, everything, for the playoffs. And I can't wait to see us Wednesday."
Again, Joe has to point to Tom Brady, who is the perfect guy to measure the pulse of the team and its focus.
Thankfully, the Bucs landed the Eagles to open the playoffs. Joe's confident the Bucs won't have to play their very best game to win.